Our DNA test kits are all packed in the same way and contain the following:
Kits are packed with swabs for up to 3 people. These swabs are packed in plain envelopes and each swab has a single cotton-ended tip. Make sure not to touch this part with your fingers.
Instructions; explaining how to collect the samples properly using our DNA test kits.
Consent form; this form will authorize laboratory testing. Without it properly filled out, we will not be able to analyse your samples.
A pre-addressed envelope for returning your samples. You will need to affix a stamp before sending your samples back to us. However, we highly recommend using a courier or tracked mail service so you can track your kit and samples.
Note: Kindly ensure that the following basic precautions be rigorously adhered to. Failure to do so may result in failed samples and inconclusive DNA test results.
Do not eat or drink anything for one hour prior to testing. Particles or chemicals found in ingested food or drinks may degrade the DNA in the sample or render its extraction impossible.
Do not smoke for one hour prior to testing.
Note: In the case of legal testing, EasyDNA will need to organize the sampling procedure and provide you with further information and guidelines.
How are DNA samples collected?
Our DNA test kit contains oral swabs (also called "buccal swabs"). Watch our brief sample collection video to learn how to collect your samples or read the more detailed step by step instructions below.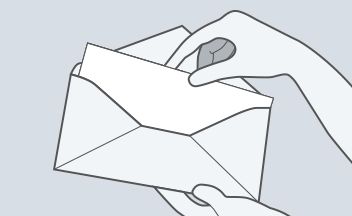 Step 1
Remove the oral swabs from the plain envelopes in the DNA test kit.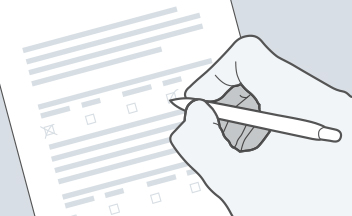 Step 2
Once you have removed the swabs, the envelopes need to be filled in with some basic information. You also need to fill out the consent form you find inside the kit.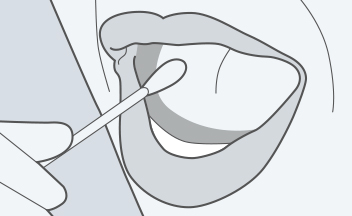 Step 3
With clean hands, proceed to rub firmly the swabs for about
1 minute inside the mouth against the cheek to collect saliva sample. This action should be firm but not aggressive and should not be uncomfortable. Remember to use all the swabs provided for every person.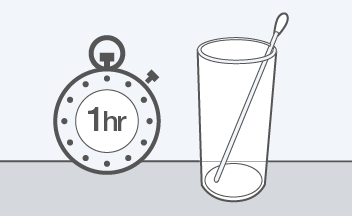 Step 4
Allow the swabs to dry for an hour. Tip: You can place them upright in a clean glass. Once they are dry you can return them to their corresponding envelopes. Make sure that at no time do swabs from different people come into contact with one another.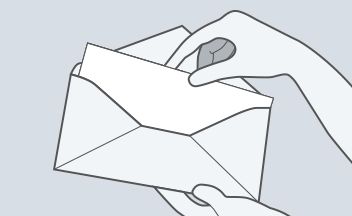 Step 5
Once you have completed all previous steps, place the swab envelopes and the consent form into the larger pre-addressed envelope. Please remember to attach sufficient postage stamps and send your samples off for analysis. We recommend using courier or tracked mail service for traceability purposes.
Cannot afford to wait for a DNA test kit? Create your own!
Our kits are promptly dispatched as soon as you confirm your order. It will take around 2-3 working days to reach you. Should you be in hurry and wish to collect samples sooner, then why not create your own sample collection DNA test kit? Learn how to make your own home kit now.
What happens when more people take part in the DNA test?
EasyDNA UK is based in Kent. We can send DNA testing kits anywhere in the United Kingdom including Northern Ireland, Scotland and Wales. If test participants live in different parts of the globe our international network of offices will enable us to organize your cross-border test. We can easily organize and dispatch DNA test kits to different locations.